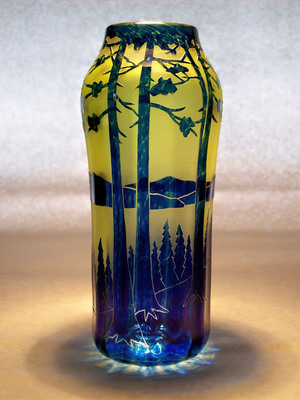 Art
Cindy Frenkel has written about numerous artists, including Arnold Newman, Dale Chihuly, Helen Levitt, Graceann Warn, Laurie Eisenhardt, Jo Powers, Tracy Gallup, and Charla Khanna. A taping of a live interview of Balthazar Korab was done at Music Hall for the Legends in Detroit Series, which is permanently archived in the Detroit Public Library.
She has also covered art movements and private collections (The Manoogian Collection), written about Pewabic Pottery, and The Renaissance and the Medicis. She also has written about antique clothing, fountain pens, handmade chocolates, costumes, and local places in metro Detroit. Additionally, she writes artists' statements.
Selections of Frenkel's writing on art from The Detroit Institute of Art Magazine:
Additional Selections: 
More will be coming soon.