RECENT NEWS
Switching Gears:
Less Teaching, More Writing
Cindy's article "How to Set Healthy Boundaries Around What You Share Online" recently appeared on Wired.com
"The Art of Observance" -- Cindy Frenkel read poems that focused on delighting in the smallest detail: Seeing the world's marvel closely helps usher in joy. Additionally, she briefly read about the darker side, including suicide awareness and prevention. The reading took place via Zoom at 7 pm Eastern time on April 28th, 2022. Here's a link to the Zoom recording.
Cindy read via Zoom with Dennis Hinrichsen to kick off National Poetry Month at the Royal Oak Public Library on April 4th, 2022 Watch/listen to the reading here.
Pink Panther Presents and DWGuild Bring You a Virtual Poetry Reading on March 8th, 2022 at 6:45 p.m., Featuring Zilka Joseph, Joy Gaines-Friedler, Cindy Frenkel, and Jenifer DeBellis. Tune into this event via Facebook live streaming at www.Facebook.com/JeniferDeBellis or request a private invite to attend the Zoom session (in the FB comments section or by direct message).
Cindy's recent poem about thugs, including The Purple Gang, appeared recently in Nu? Detroit. Here's the link.
Cindy, along with Theresa Lin and Nathaniel Berry, read during Columbia University's "Columbia Selects" 7pm EST on December 9th via Zoom. Columbia Selects is the Writing Program's storied alumni reading series. Watch here.
Meet the Author: Cindy Frenkel, The Plague of the Tender-Hearted
Please join us for this wonderful opportunity to meet Cindy Frenkel, Michigan author and educator speaking about her chapbook, The Plague of the Tender-Hearted. She will also discuss its back story, including owning her voice in her late middle years, as well as diminishing the stigma of mental illness and addiction, all while replacing it with intimacy, purpose, and humor. The evening will be filled with insight and reflection on topics we call all relate to in our lives. Learn more here.
WHEN: Tuesday, November 16 at 1pm Eastern time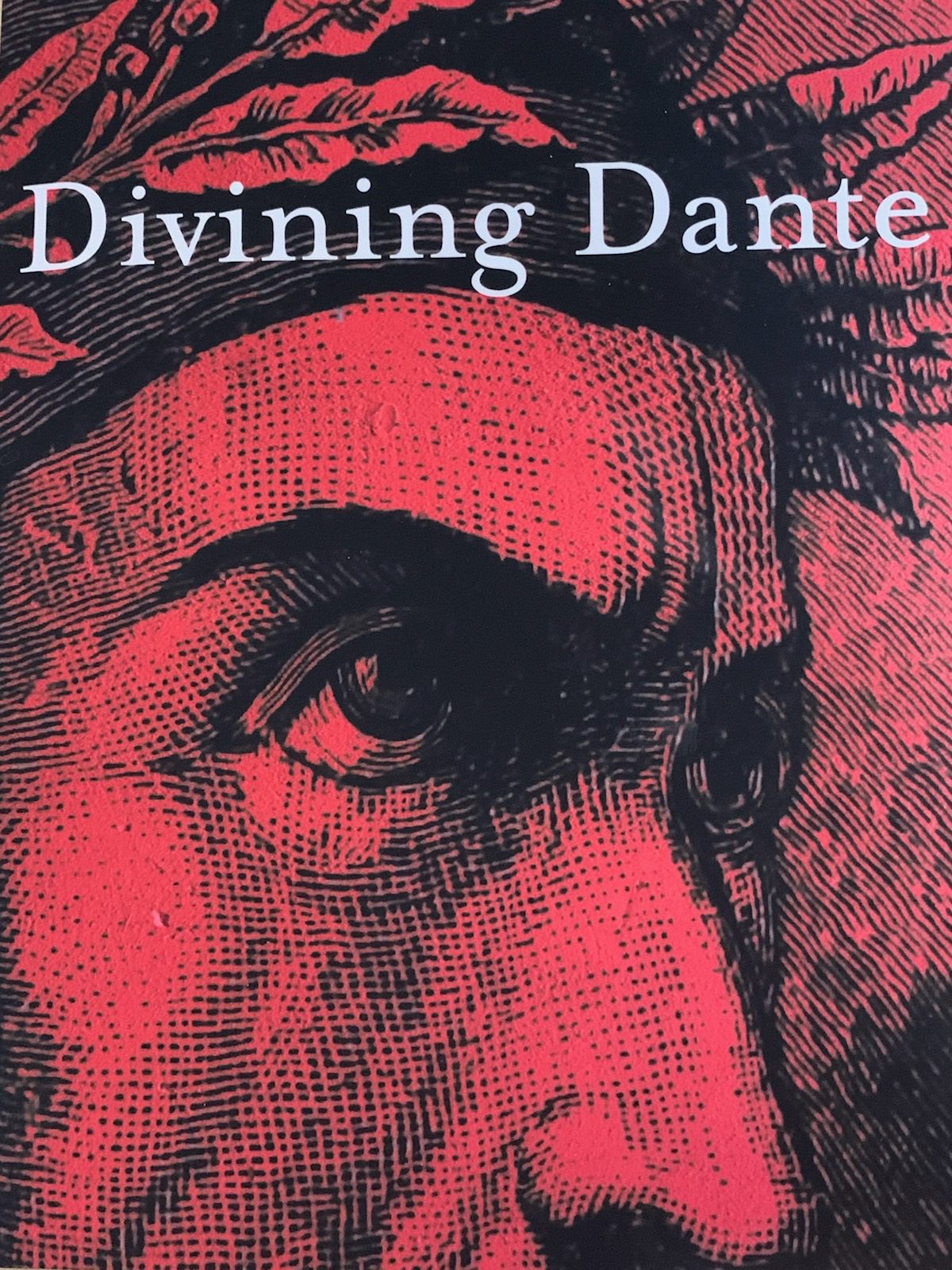 Cindy's work appears in the newly released international anthology, Divining Dante (Recent Works Press, Canberra, Australia), celebrating the 700th anniversary of the death of the great poet.
Two of Cindy's poems are forthcoming in the anthology Poets Speaking to Poets: Echoes and Tributes.
On August 30, 2021, Cindy was interviewed by The New York Corner's Literary Parrot. Watch it here.
Cindy appeared at The Book Beat from 1:30-3pm on Sunday, August 15th, along with other authors, to celebrate Book Beat's 39th anniversary. Learn more here!
On August 8th, 11am-2pm, Cindy was at an outdoor Summer Book Bash to kick off the 70th Anniversary Season of the Detroit Jewish Book Fair at the Jewish Community Center on Drake Road in West Bloomfield.
Other News
Cindy's article "Teaching Classic Lit Helps Game Designers Make Better Stories" is live on WIRED. Read it here!
On Friday, October 30th 2020 , Jenifer Smythe DeBellis interviewed Cindy on Pink Panther Magazine's, PPM's AUTHOR TALK, Live-podcast-vlog.
Cindy spoke via Zoom at the Jewish Book Fair on Tuesday, December 8th, 2020. View it here!
Cindy read with the acclaimed poet Molly Peacock, as well as Dawn McDuffie and Christine Rhein, for ML Liebler's online series, The Living Room,
on Sunday, July 12th 2020
.
Watch it here!
Cindy and her new book of poetry were recently featured in The Jewish News. Read the article here.
Recent Poems in Print
Three poems were in
Pink Panther Magazine
. Three poems appeared in 
The MacGuffin
; to read one of them,
click here.
Four of her poems were recently in LTU's
 PRISM
. One of twenty poets invited to be paired with painters, Frenkel was asked to contribute to the exhibition
Scattered Ecstasies
, in Windsor, Ontario. Each poem was performed by an actor, complete with a painting created to complement the writing.
Click here to read the poem.
Teaching News:
Cindy taught Creative Writing for Video Gamers, the class she designed with guidance from other faculty, at Lawrence Technological University.
Published overseas,
"Fifteen lessons from nine years of teaching"
appears in
Writing in Education
,
Issue Number 76
, published by the National Association of Writers in Education (NAWE).