THE PLAGUE OF THE TENDER-HEARTED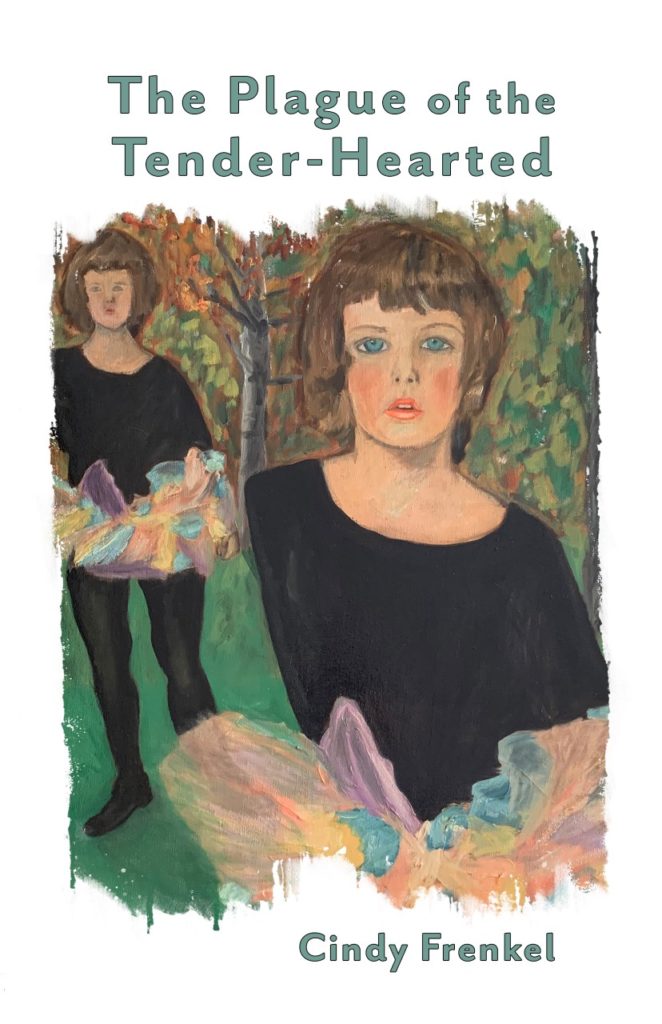 The Plague of the Tender-Hearted, Cindy's chapbook, may be ordered now from Finishing Line Press. To hear Cindy read a sample from that collection, click here .
To learn the backstory about the book, please read Linda Sienkiewicz's blog where she asks Cindy "What, Why, and How."
With her three-part alchemy of plain speaking, suddenly perfect metaphors, and explosive, morally anchored last lines, Cindy Frenkel portrays a family in The Plague of the Tender-Hearted. From the witty to the elegiac, the poems quest for the why beneath a brother's suicide and examine the underside of prosperity. But the marvels of this collection are the sassy buoyant poems of love for a daughter and unexpected love after divorce. Frenkel uses memory, the dynamics of ageing parents, and the legacy of the holocaust to pierce us with her bullseye poetic one-liners. The Plague of the Tender-Hearted, with its gem-like rhymes, is both an exploration and a revelation.–Molly Peacock, author of The Analyst and Cornucopia: New & Selected Poems
In The Plague of the Tender-Hearted, Cindy Frenkel makes her way through the maze of family death, divorce, even a brother's suicide without ever losing the ability to embrace joys small and large. Despite heart-rending troubles there is still beauty in the natural world, the discovery of an unlikely new love, and moments with a beloved daughter when night "stars spill out, / enough to occupy the universe."
–Mary Jo Firth Gillett
The poems in Cindy Frenkel's chapbook The Plague of the Tender-Hearted sear and delight. There are the brave, wrenching poems reanimating her beloved brother who took his own life. There are poems that sing with painful memory and even more painful love. There is the poignant poem spanning three generations of women, a trefoil of "roles reversed, everything askew." Frenkel's four-line "Elegy" is as powerful in its brevity as her "Anatomy of Color," an ode to spring that unfurls over two pages. I cannot decide which I favor more, "This has been" or "Raising her is better than." The former is a poem to her lover; the latter a love poem to her daughter. Fortunately I don't have to choose. The Plague of the Tender-Hearted will rest on my nightstand for quite a while.
– Debra Darvick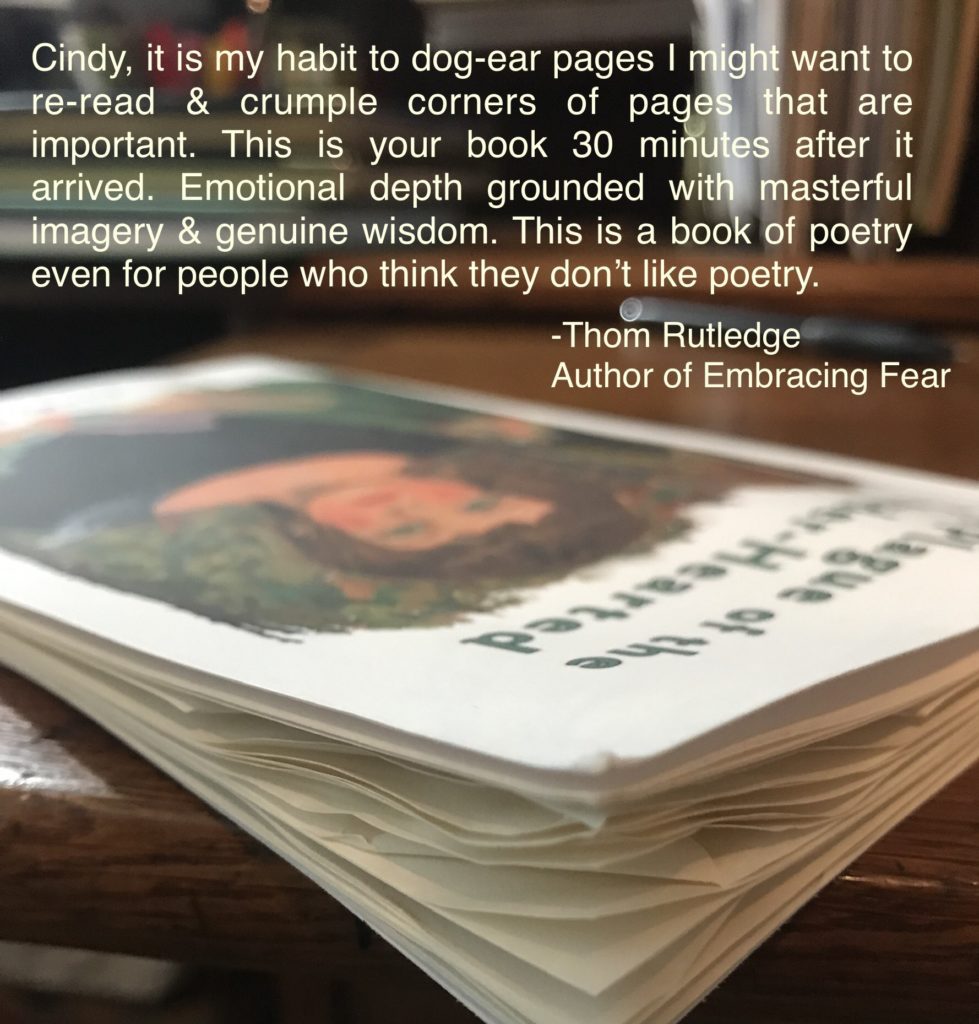 RECENT NEWS
Switching Gears:
Less Teaching, More Writing
Cindy is delighted to announce she has a poem in the September 26th issue of The New Yorker. To read "Pit," or hear her read it, please click here: "Pit," by Cindy Frenkel | The New Yorker. Cindy's "Still, Above Grass" was one of 20 poems selected from Divining Dante, an anthology from Recent Work Press, to be included in The Poetry Jukebox, a European street art project, with poems for listeners to hear. She just sent in her recording, which will be up and running this winter, in time to celebrate the 701st anniversary of the great poet's death. A SoundCloud recording will be available soon. For other additional news, please also check out "About Cindy."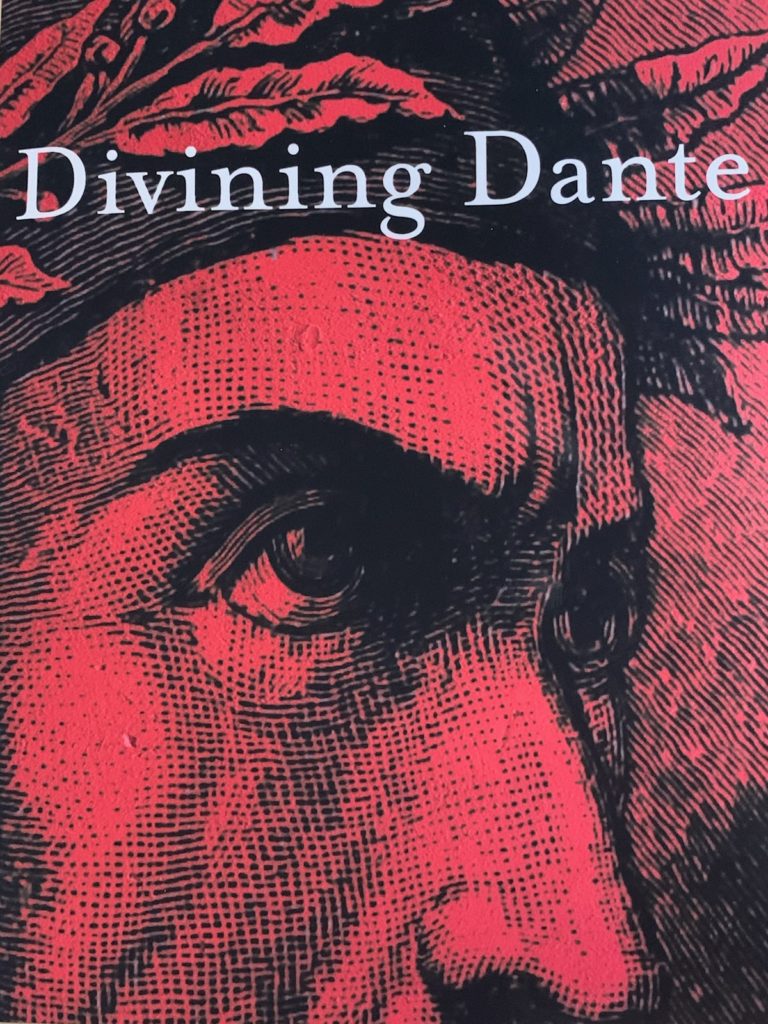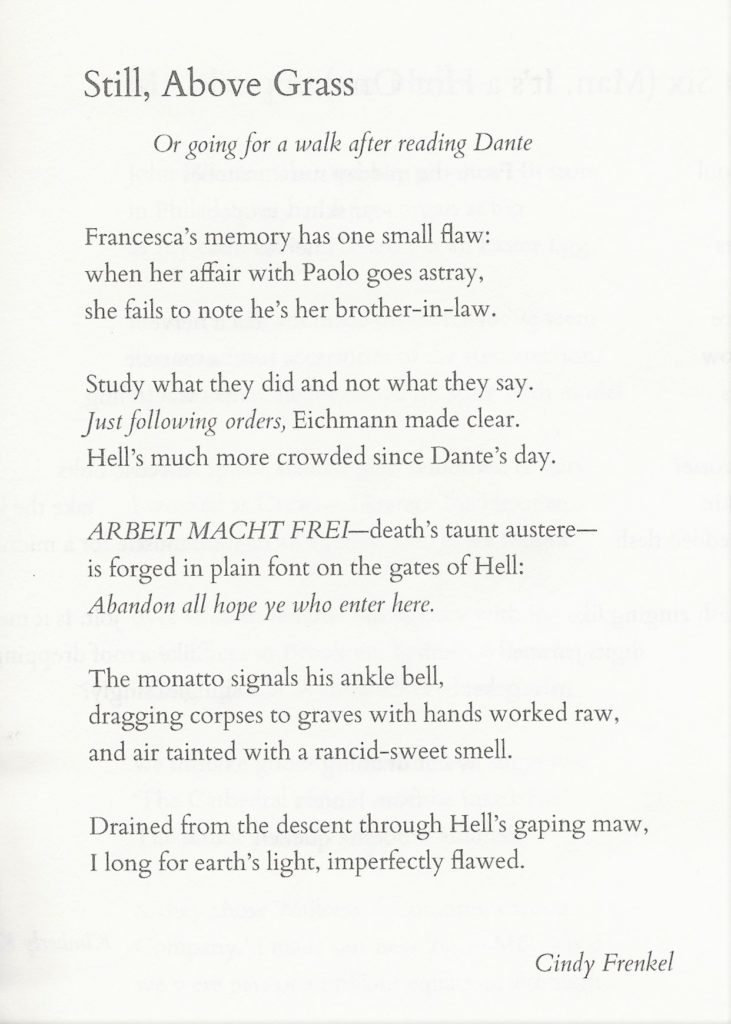 Cindy's new poem "Serving" just went live in Nu? Detroit. Read it below, or see it here with the graphics.
Serving
In memory of Forsteen "Tina" Brooks
The Fisher Building still bustles
but in the sixties, we'd walk
into Himelhoch's, which is now only online,
sells Ethiopian coffee. When I was little,
we'd ride Hudson's elevators, later
have a Maurice salad or go
to Sanders in Royal Oak, which was not
chic yet, for shaved ham sandwiches
and a hot fudge creampuff. We'd sit on stools
at the counter, my mother and I,
we were always served sitting on those stools—
though not too many years before, down south
the woman I loved among the most
couldn't have sat with us.
I didn't know why then.
Neither did I know most Jews didn't eat
ham sandwiches—we didn't have pork at home—
only crisp bacon, a staple, and never
ever wore a Jewish star around our necks.
Might as well wear an armband
with its yellow-pointed patch.
Those were the days when your pumps
matched your pocketbook,
that's what we carried—not purses—
and ladies lunched, taking small bites
at others, keeping their lipstick clean.
Detroit, booming (and how I want it now),
youth, here, with options—
knowing every job has meaning, the need
for plumbers, phone operators, all the valued
salesladies, waiters and counter girls,
salesmen, electricians, mounted police
when cops walked their beats.
I salute all you men and women,
who staffed the elevators,
who showed up over and over,
so we could sit under bright lights
at a clean counter, eating shaved ham.
---
Cindy's poem about thugs, including The Purple Gang, appeared recently in Nu? Detroit. Here's the link.
Cindy's article "How to Set Healthy Boundaries Around What You Share Online" recently appeared on WIRED.com.
Cindy's previous article in WIRED.com was about the class, Creative Writing for Video Gamers, that she helped design with guidance from other faculty at Lawrence Technological University. Click to read "Teaching Classic Lit Helps Game Designers Make Better Stories"
"The Art of Observance" — Cindy read poems that focused on delighting in the smallest detail: Seeing the world's marvel closely helps usher in joy. Additionally, she briefly read about the darker side, including suicide awareness and prevention. The reading was for Detroit's First Unitarian Universalist Church via Zoom at 7 pm Eastern time on April 28th, 2022. Here's the recording.
Cindy read via Zoom with Dennis Hinrichsen to kick off National Poetry Month at the Royal Oak Public Library on April 4th, 2022. Watch/listen to the reading here.
Two of Cindy's poems are published in the newly-released anthology Poets Speaking to Poets: Echoes and Tributes.
Prose Related to Poetry
"Fifteen lessons from nine years of teaching" from Writing in Education, Issue Number 76, published overseas by the National Association of Writers in Education (NAWE).
"Sharing Voices, Acting Crazy" (excerpted from the anthology To Light A Fire)
Galway Kinnell and the Blue Button-Down (from The Southampton Review)